---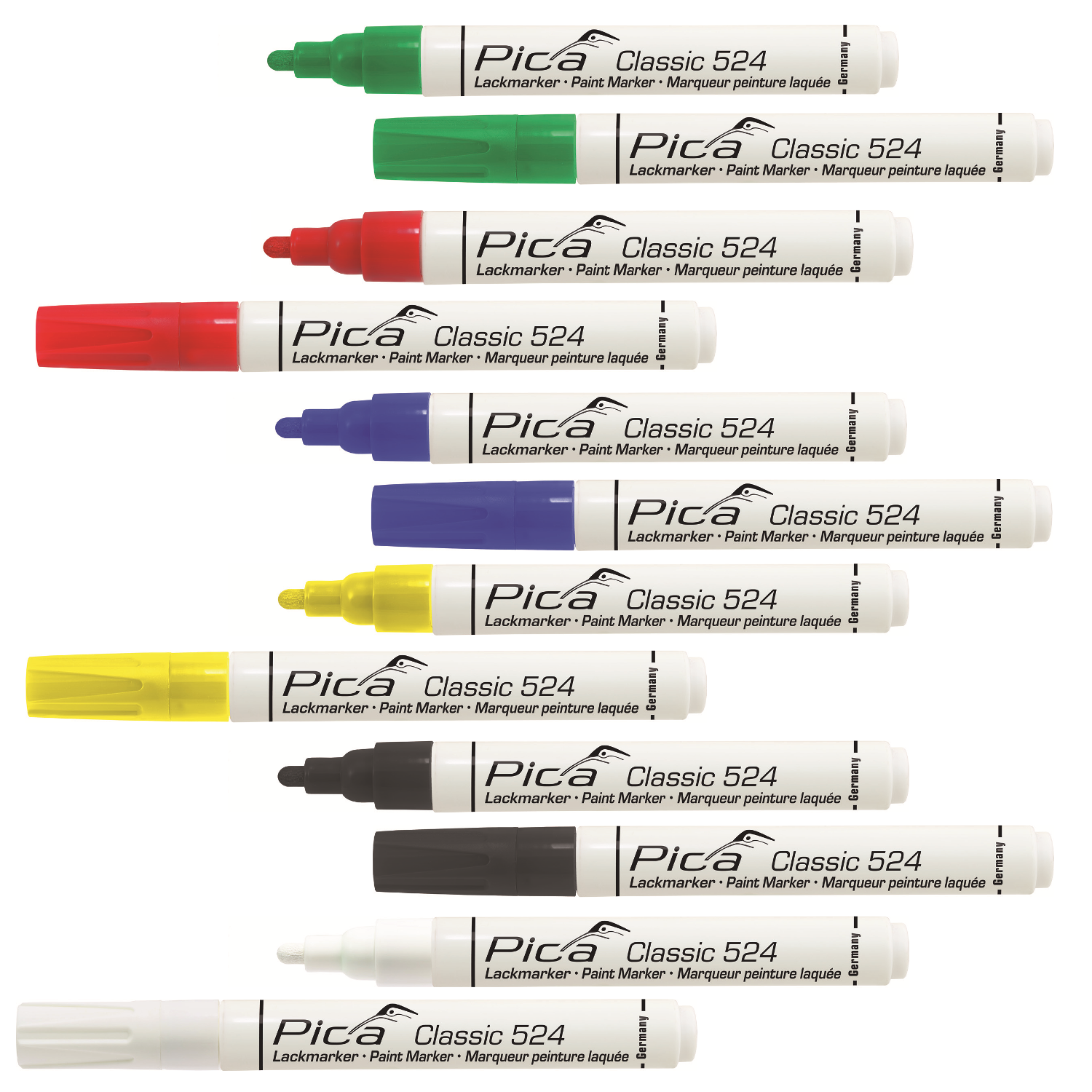 Pica Classic 524 Paint Marker Pen
---
Pica Classic 524 Industry Paint Marker
An industrial paint marker available in a choice of six colours.
For permanent marking on almost all surfaces.
Highly opaque marking color for contrasting lines.
Extremely lightfast.
For outdoor use.
Fast drying.
Very resilient and difficult to remove.
Toluene and xylene free.
---
This website, all of the content is copyright of Thanet Tool Supplies. © Thanet Tool Supplies 2021. All rights reserved. Any redistribution or reproduction of part or all of the contents in any form is strictly prohibited.
The item has been added to your basket