---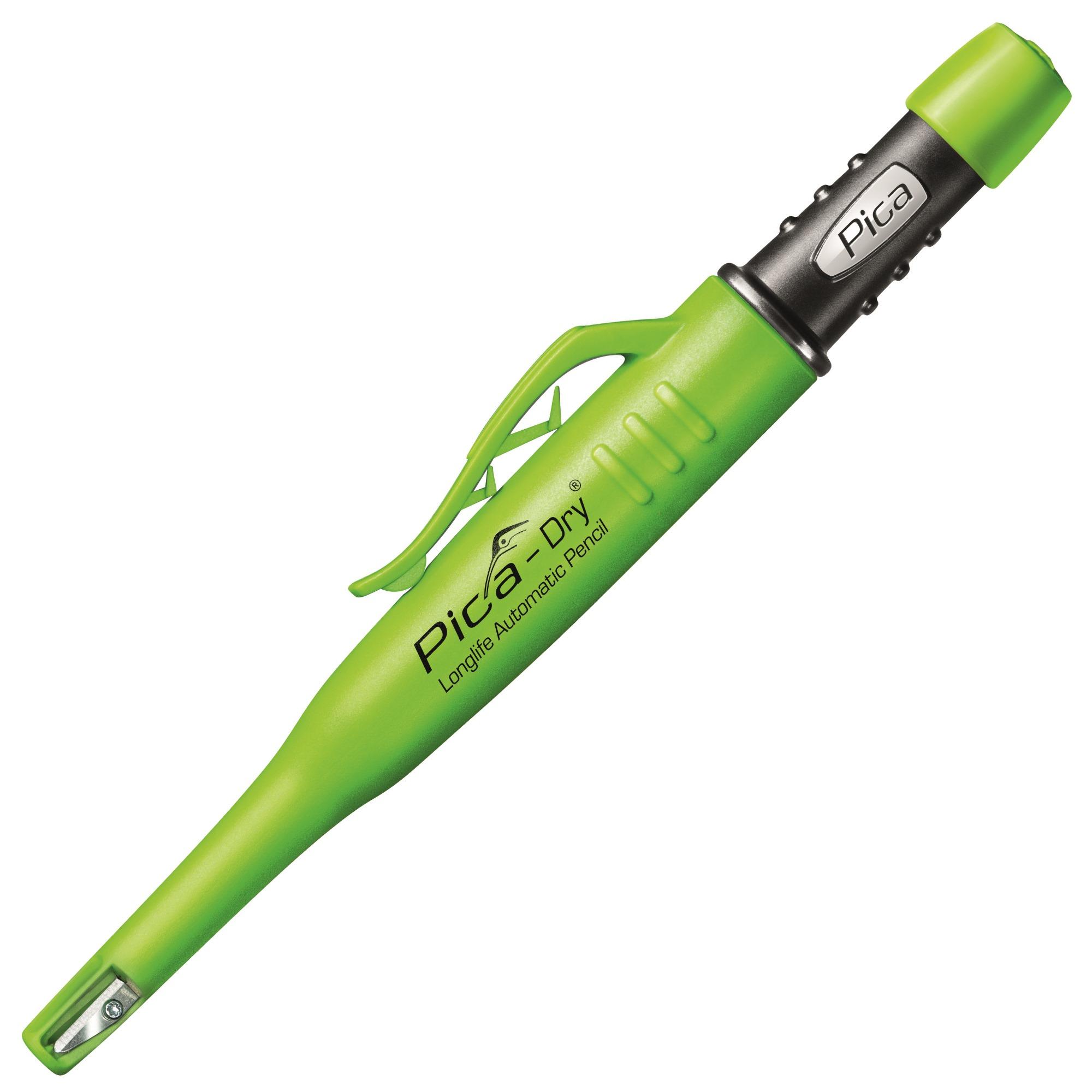 Pica Dry 3030 Longlife Automatic Pencil Marker
---
Pica Dry 3030, the original longlife Automatic Pencil Marker.
A standard "FOR ALL" graphite 2B lead fitted to every Pencil Marker marks on almost all surfaces, no matter if dry or wet, glossy or rough, dusty or oily.
Wipe clean from glossy surfaces with a damp cloth.
Barrel with roll-stop.
Convenient quiver cap with special clip for perfect one handed handling.
Patented: The integrated sharpener in the quiver cap – always and immediately at hand.
High value push mechanism for automatic lead feed in a stainless steel tube.
Leads most easy to refill from the back end.
Extremely long lasting and sustainable due to high quality product technique and refill ability.

a) Also available in a range of pre-configured value plus options. All of which come with a Pica Dry Automatic Pencil Marker plus lead options offering Incredibly versatile capabilities due to the special colour lead options which are available.
b) Pre-configured replacement lead only packs are also available. 
---
This website, all of the content is copyright of Thanet Tool Supplies. © Thanet Tool Supplies 2021. All rights reserved. Any redistribution or reproduction of part or all of the contents in any form is strictly prohibited.
The item has been added to your basket