---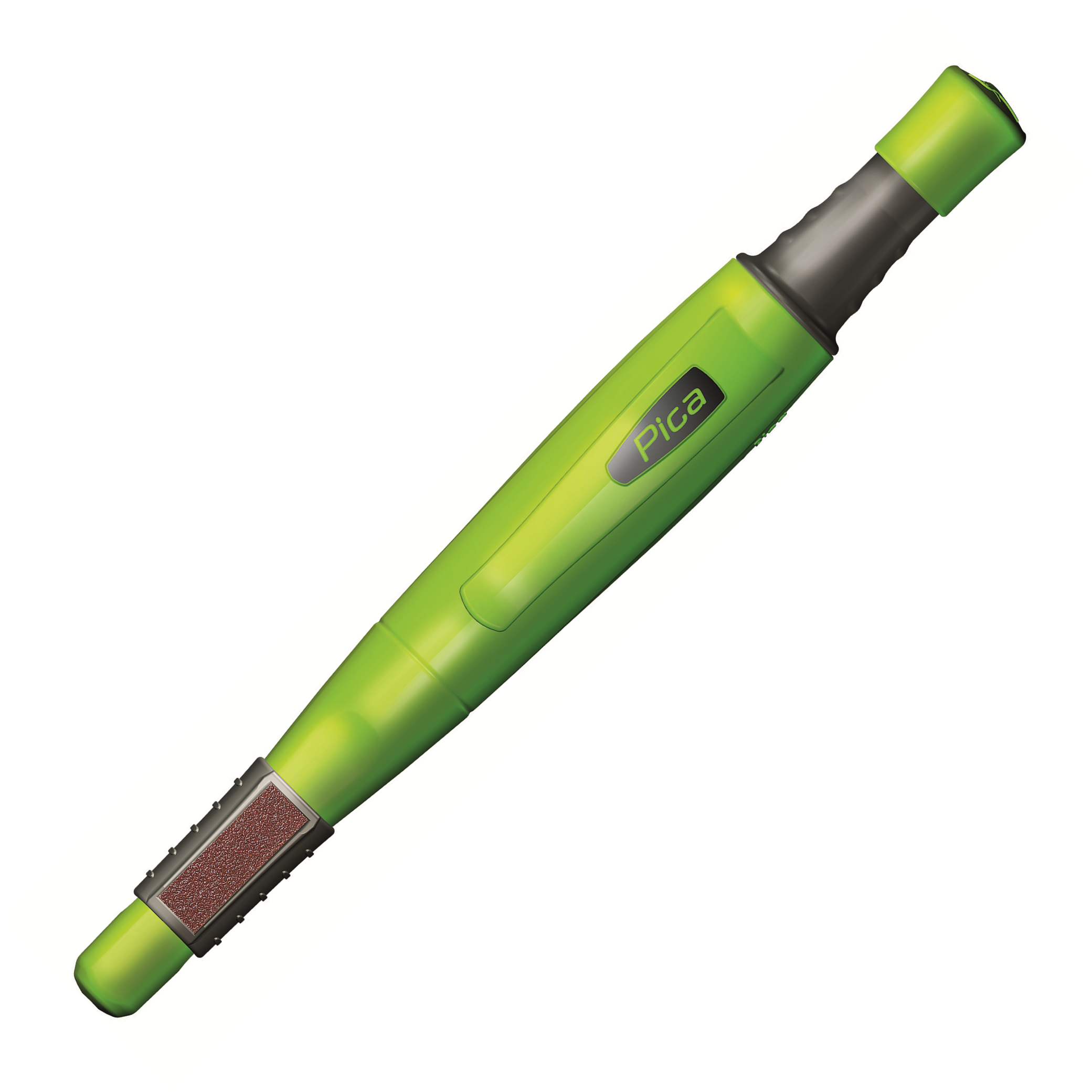 Pica Big Dry 6060 Longlife Automatic Construction Pencil Marker
---
Pica BIG Dry 6060 Longlife Construction Marker.
The Refillable Carpenter Push-Pencil.
Very robust and long-lasting.
With lead sharpener for precise marking down to the millimetre.
Automatic lead feed at the push of a button.
Unique high-tech push mechanism.
Maximum protection against dust and moisture.
For sturdy rectangular leads in 2 x 5 mm profile: ideal for marking purposes.
Precise edge guide while marking.
Extremely long marking capacity.
No more wood removal for sharpening necessary: just one push.
Always operational.
Leads are easy to refill from the back.
Fitted with a "FOR ALL" 2B graphite lead as standard.
---
This website, all of the content is copyright of Thanet Tool Supplies. © Thanet Tool Supplies 2021. All rights reserved. Any redistribution or reproduction of part or all of the contents in any form is strictly prohibited.
The item has been added to your basket