---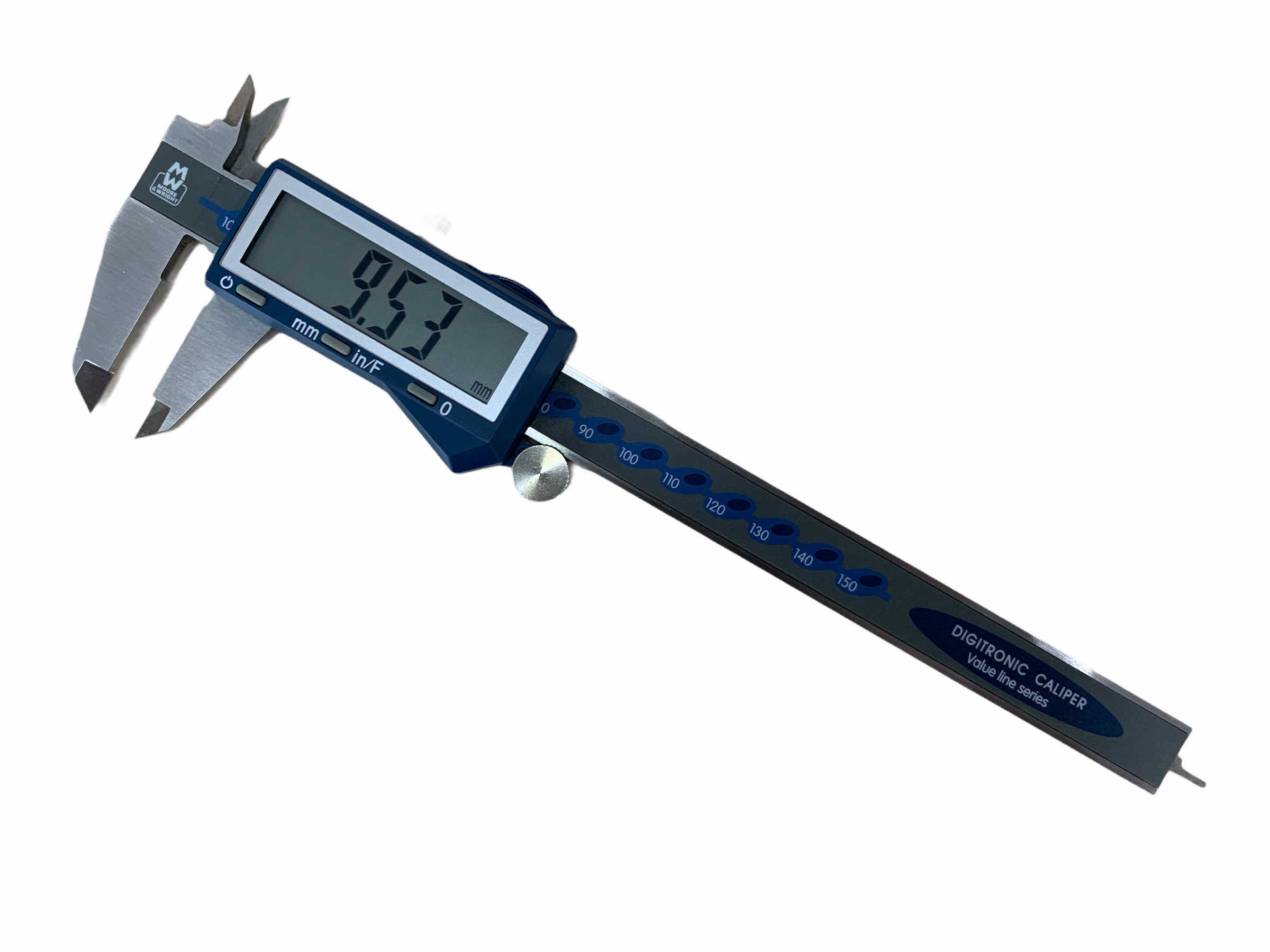 Moore & Wright Multi Read Digital Caliper MW110-15DFC
---
Moore & Wright MW110-15DFC.

Partners in Precision, what a true comment from Moore & Wright! 

This incredibly versatile, large screen 150mm/6" Digital Caliper is ultra modern yet "proper old school". 

Not only will this caliper measure in Metric to 0.01mm, but it will also measure in inches displaying "thou" accuracy to 0.0005" and even will measure in inches displaying fractions. 

You will see from our images that we settled on 9.53mm to show the metric accuracy. Then at the push of a button this is converted to a "thou" measurement of 0.375". Then with one further button push, this is converted to it's true imperial fraction, namely 3/8" (shown as 0 ⅜ in). 

What more could any engineer ask?  
Features
• Extra large, easy-to-read LCD display
• High measuring speed: 120" per second
• Functions: mm / inch / fraction conversion, on / off, zero-setting
• Reading options: Metric / Inch / Fraction
• 4-way measurement
• Stainless steel frame with extra smooth movements
• Thumb wheel for fine adjustment
• CR2032 battery
---
This website, all of the content is copyright of Thanet Tool Supplies. © Thanet Tool Supplies 2021. All rights reserved. Any redistribution or reproduction of part or all of the contents in any form is strictly prohibited.
The item has been added to your basket