---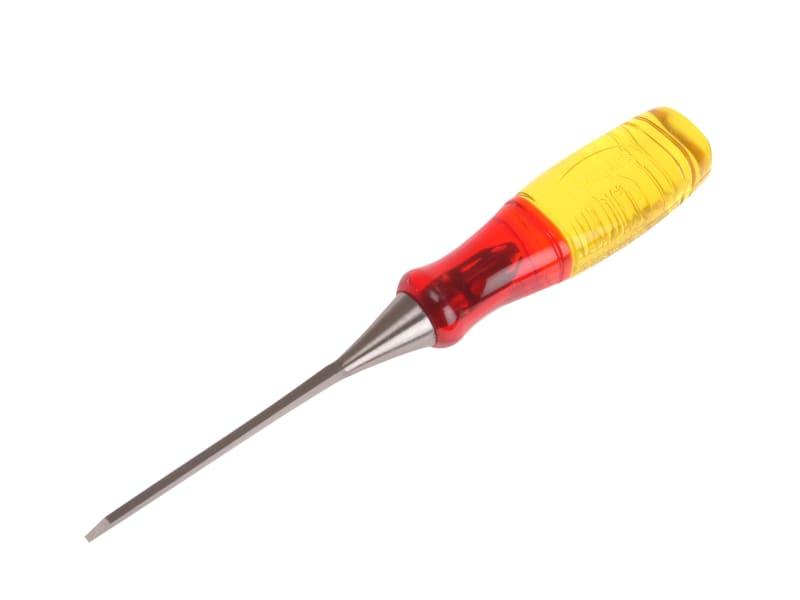 Marples M373 Splitproof Bevel Edge Wood Chisel
---
The range of Marples M373 have been designed for carpenters, builders and craftsmen alike, a favoured choice because of their good quality of blades and handles.
The IRWIN Marples M373 splitproof bevel edge wood chisels ideal for heavy-duty use and are fitted with split proof handles. They are made from the best in category steel, for improved sharpness and edge retention.
The Blade, bolster and tang are forged from one-piece of steel and all sizes (with the exception of the 1/8") feature a bevel edge to enable easier working in tight corners and they are fitted with a two-tone "splitproof" plastic handle which will withstand heavy usage.
The handle is also contoured to provide added control.
There are 10 sizes to choose from ranging from 1/8" (3mm) right up to 2" (50mm)
---
This website, all of the content is copyright of Thanet Tool Supplies. © Thanet Tool Supplies 2021. All rights reserved. Any redistribution or reproduction of part or all of the contents in any form is strictly prohibited.
The item has been added to your basket