---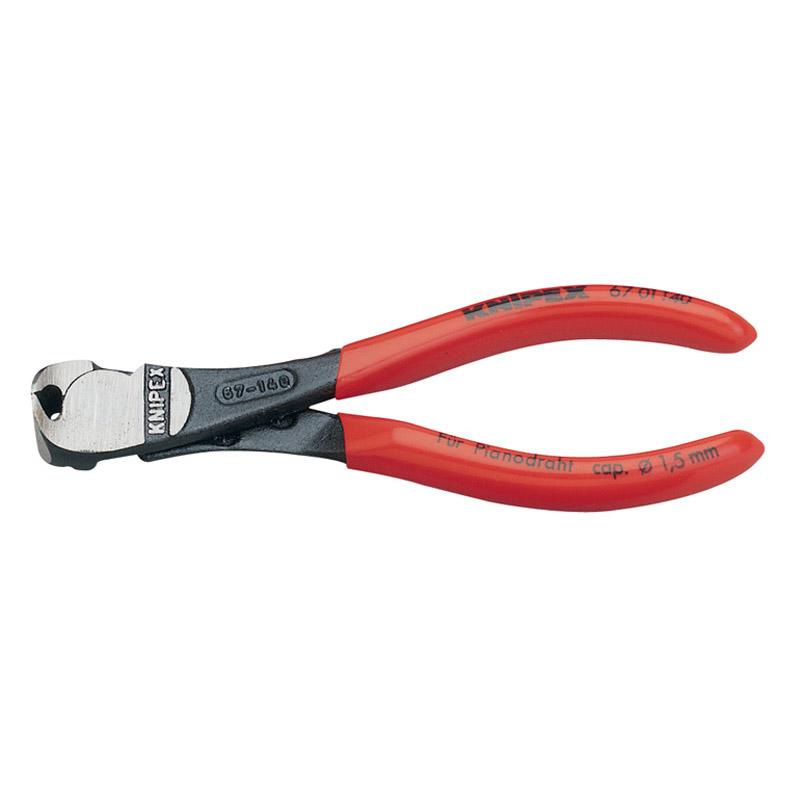 Knipex 67 01 Pattern High Leverage Steel Fixers Nips
---
Knipex 67 01 Pattern High Leverage Steel Fixers Nips. 
With cutting edges for soft, hard and piano wire. 
High cutting capacity with little effort due to optimum co-ordination of cutting edge angle and transmission ratio. 
Cutting edges additionally induction-hardened, cutting edge hardness approx. 64 HRC. 
Chrome vanadium heavy-duty steel, forged, multi stage oil-hardened. 
Black atramentised body with polished head.
PVC dipped handles.
Available in 3 lengths : 140mm, 160mm and 200mm : Please refer to the chart below for the cutting capabilities of each individual size in conjunction with our image of material types.

---
This website, all of the content is copyright of Thanet Tool Supplies. © Thanet Tool Supplies 2021. All rights reserved. Any redistribution or reproduction of part or all of the contents in any form is strictly prohibited.
The item has been added to your basket