---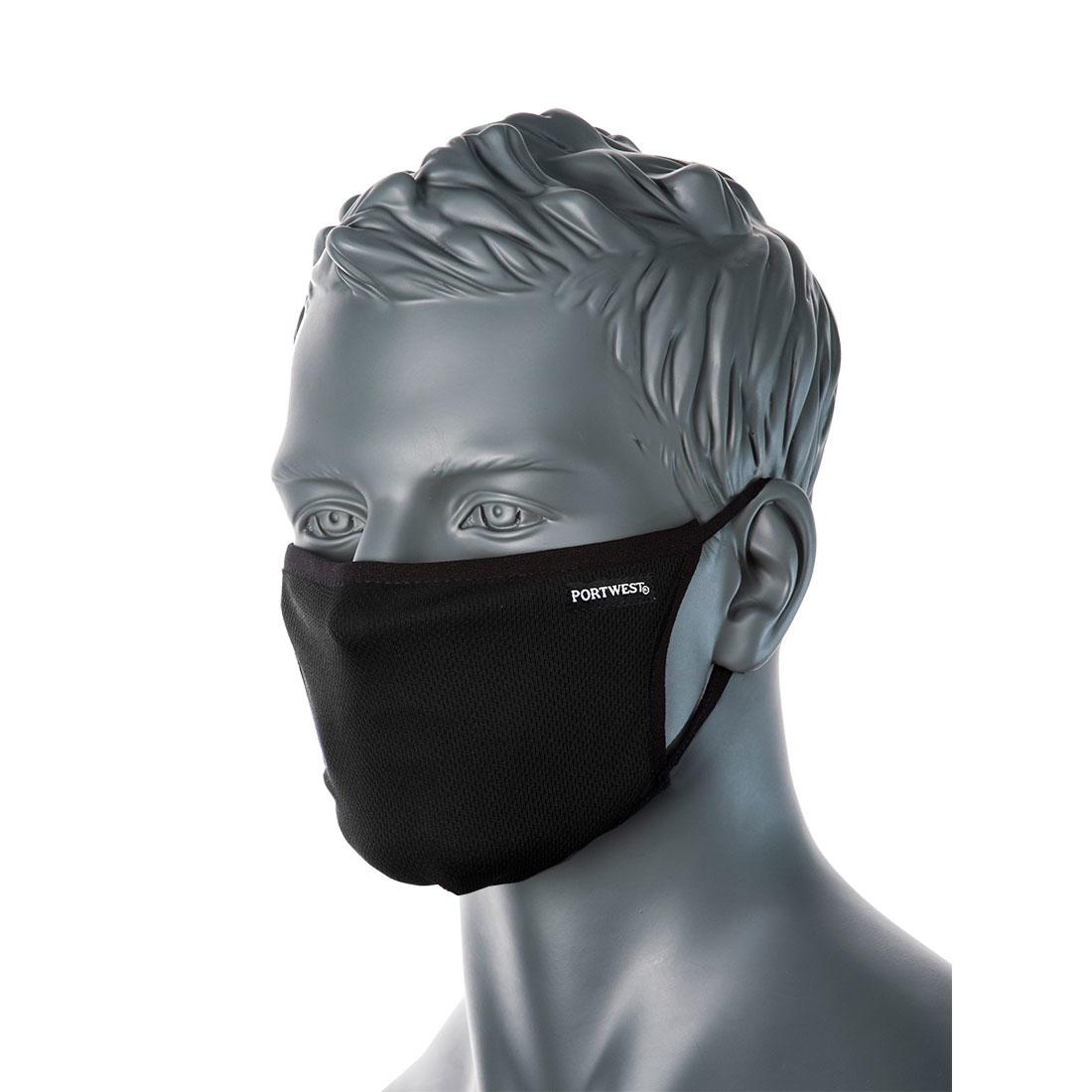 3 Ply Anti-Microbial Washable & Reusable Face Cover
---
3-ply reusable fabric mask with anti-microbial finish. 
Kills 99.9% of bacteria and controls numerous odour-causing microorganisms that can accumulate in the fibres from skin contact and laundering.
Inner cotton fabric for all day comfort.
Elasticated ear loops with adjuster for the perfect fit.
Machine washable at 60 degrees.
Folded flat and each mask is packed inside an individual hygienic poly bag.

Features 
Individually wrapped inside hygienic polybag.
Reusable and machine washable at 60 degrees.
100% Cotton breathable inner fabric for all day comfort.
Anti-microbial finish, kills 99.9% of bacteria.
Controls numerous odour-causing microorganisms that can accumulate in fibres from skin contact and laundering.
Keeps face fresh, dry and odour free.
Soft-to-touch cotton for ultimate wearer comfort.

Shell Fabric : 65% Polyester, 35% Cotton
Contrast Fabric : 100% Cotton
We feel that a maximum of 25 washes should be considered to keep the effectiveness.
Contractor comment. 
So that your customers can see that your team are keeping safe, WHITE masks are recommended.
A white masks can help to visually prove that the mask wearer is wearing a clean mask.
Installing additional confidence in you and your team from those around you.
---
This website, all of the content is copyright of Thanet Tool Supplies. © Thanet Tool Supplies 2021. All rights reserved. Any redistribution or reproduction of part or all of the contents in any form is strictly prohibited.
The item has been added to your basket