---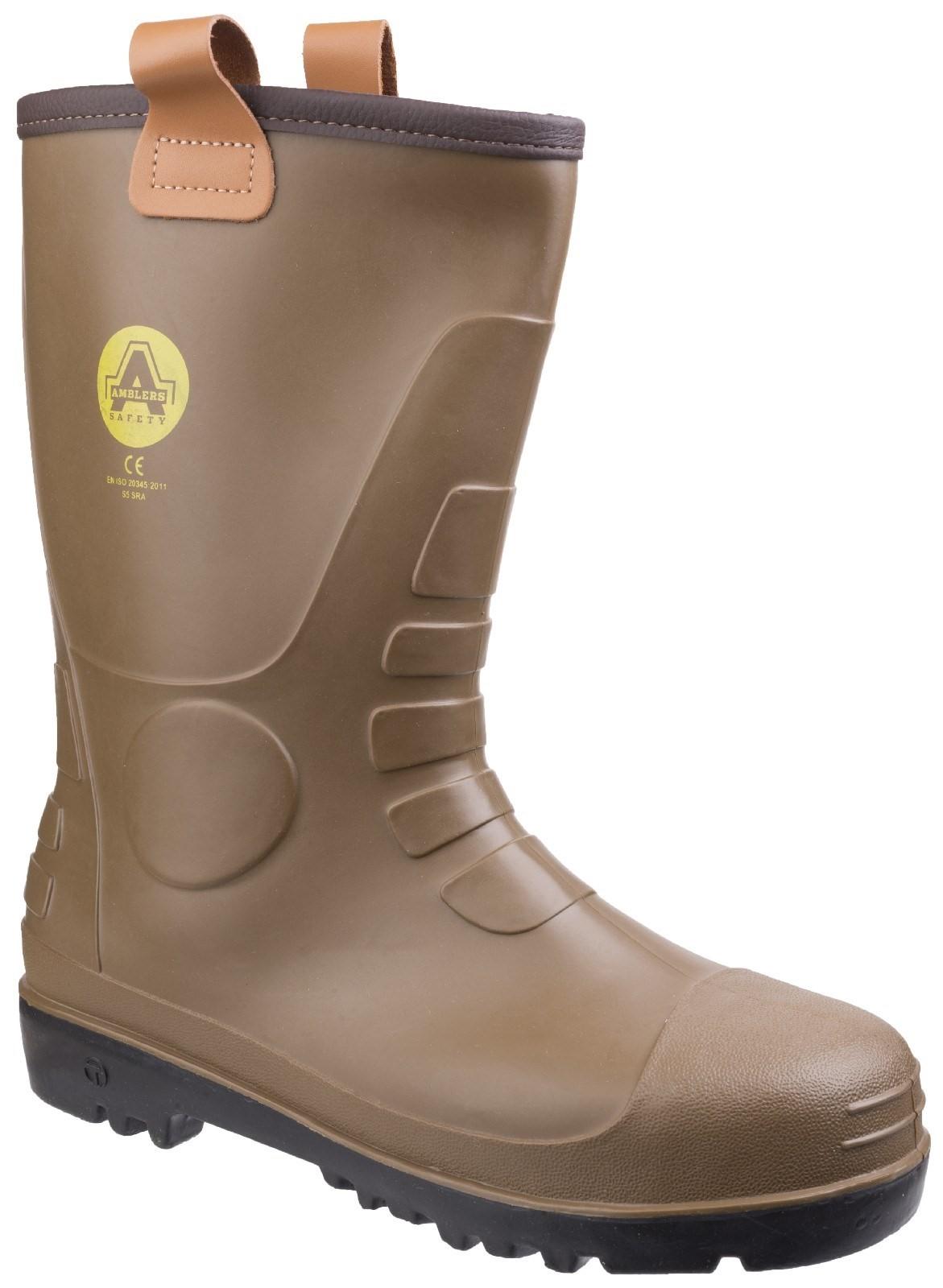 Amblers FS95 S5 Tan Safety Rigger Boot
---
Amblers FS95 S5 Tan Safety Rigger Boot. This is where a traditional safety rigger boot meets a safety wellie.

PVC warm-lined rigger safety boots will keep your feet warm and dry whilst working outside all day.
Waterproof PVC upper and PVC sole. Warm faux fur lining, with a soft leather rim with leather pull loops.
Ribbed metartarsal and heel features.

FS95 Amblers Tan Rigger Safety Boot with impact and compression resistant steel toe cap.
Anti-static with an energy absorbing heel.
Waterproof PVC upper.
Penetration resistant steel midsole.
Slip resistance SRA - Resistance against slipping on ceramic surfaces covered with water and cleaning products.
Textile lined boots will keep your feet warm whilst working outside all day.

Also available In-Store.
---
This website, all of the content is copyright of Thanet Tool Supplies. © Thanet Tool Supplies 2021. All rights reserved. Any redistribution or reproduction of part or all of the contents in any form is strictly prohibited.
The item has been added to your basket