---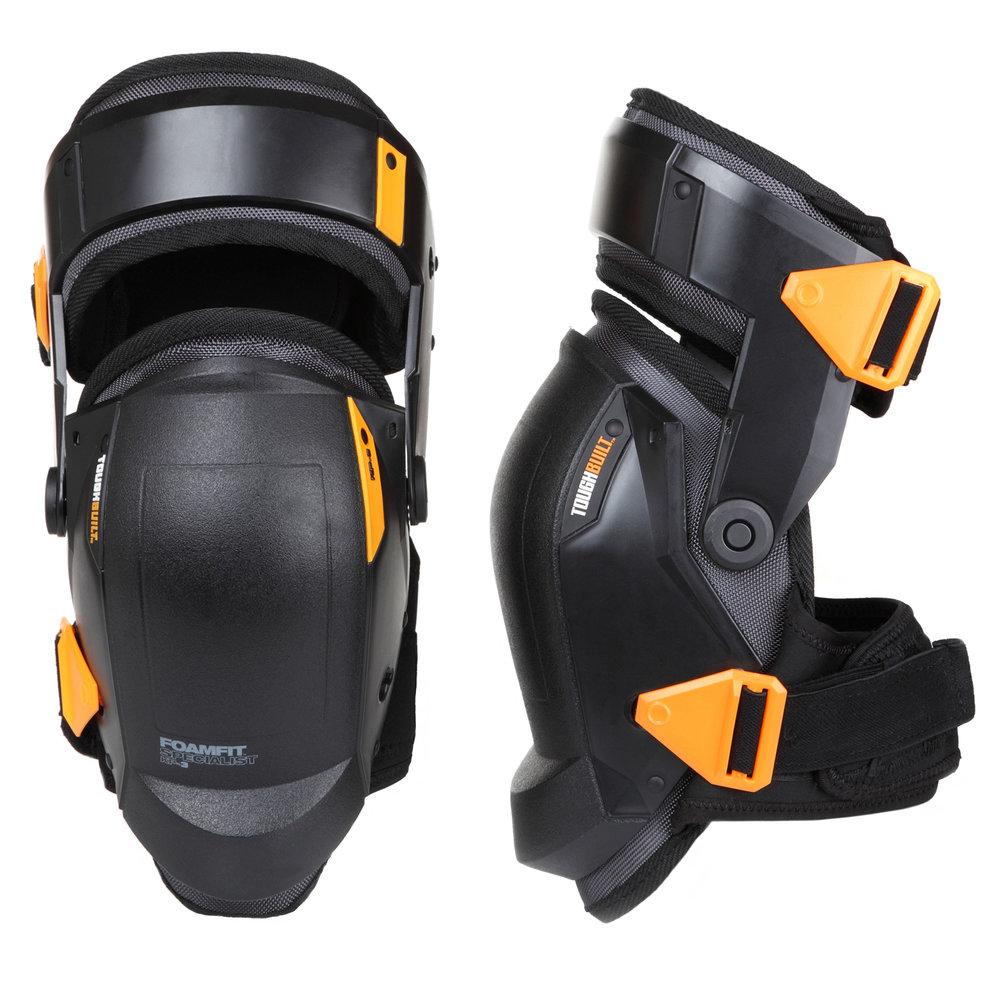 ToughBuilt TB-KP-3 FoamFit™ Specialist - Thigh Support Stabilisation Knee Pads
---
ToughBuilt TB-KP-3

The ToughBuilt® FoamFit™ Specialist – Thigh Support Stabilization Knee Pads are the new benchmark for all-day kneeling ergonomics, comfort and functionality. Provides ultimate stability while maintaining easy side-to-side movement. Integrated thigh support keeps the knee perfectly centered, never twisting out of the kneepad. The lower platform raises the shin off of the ground alleviating pressure on the ankles. Ergonomic foam design embraces the natural shape of the knee and upper shin, maximizing pressure distribution for an extremely comfortable fit.

Comfortable FoamFit™ design: Ergonomically shaped to embrace the knee, upper shin and thigh
Ultimate stability combined with easy side-to-side agility
Thigh support keeps knee ergonomically centered within kneepad
Lower platforms raise shins off of the ground alleviating pressure on the ankles
Maximizes pressure distribution for all-day comfort
Kneepad never rotates off of knee
Abrasion-resistant 1680D fabric
Rugged double-injected shell with non-slip rubber
Hard-wearing, shatter-resistant plastic
Combination elastic/EVA/buckle thigh and calf straps comfortably hold their place without cutting off circulation.
---
This website, all of the content is copyright of Thanet Tool Supplies. © Thanet Tool Supplies 2021. All rights reserved. Any redistribution or reproduction of part or all of the contents in any form is strictly prohibited.
The item has been added to your basket