---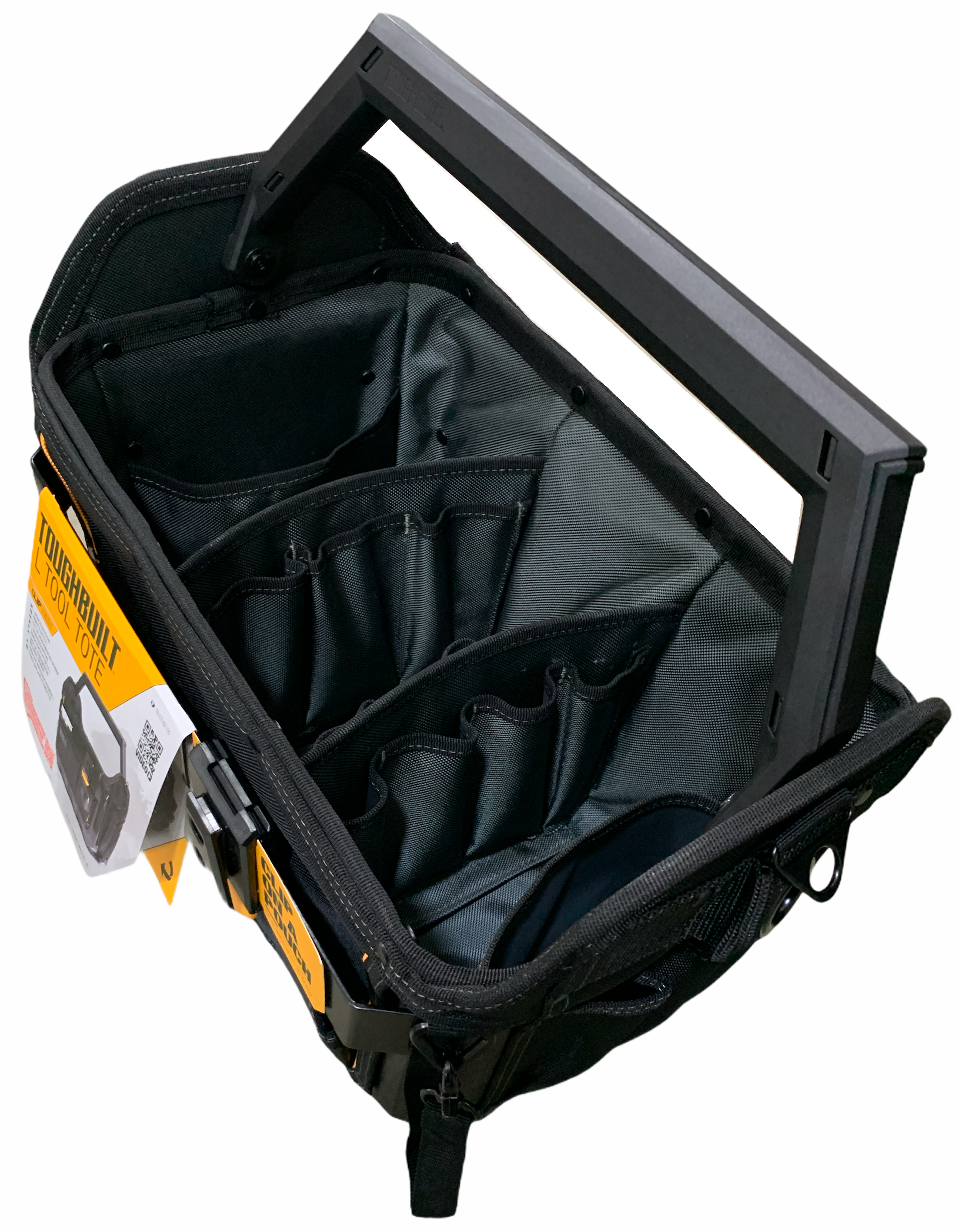 Toughbuilt TB-CT-82-16 Hard Body Tool Tote L : 16"
---
Toughbuilt TB-CT-82-16 Hard Body Tool Tote L : 16"

HEAVY-DUTY AND DURABLE - Hard body construction with riveted pocket panels for extreme protection and durability. Made with high-quality PP+HDPE plastics and 1680D fabric. 
PRACTICAL - Its versatile structured external pockets flex to securely hold tools in place. Heavy duty 2-handed pivoting handle folds out of the way for easy access. 
BUILT TO LAST - Made from quality materials and built to last years in the field. It stands up to some of the toughest environments. 
VERSATILE - Organize your tools faster and easier. The ToughBuilt Large Tool Tote transforms how professionals carry tools and supplies. It is compatible with all ToughBuilt clip-on pouches for the most efficient tool organization.
---
This website, all of the content is copyright of Thanet Tool Supplies. © Thanet Tool Supplies 2021. All rights reserved. Any redistribution or reproduction of part or all of the contents in any form is strictly prohibited.
The item has been added to your basket