---
RockFall RF290 "Silt" Neoprene Safety Wellington Boot
---
RockFall RF290 "Silt" Neoprene Safety Wellington Boot. 
100% non-metallic, with protective toecap and midsole.
The "Silt" safety wellington is highly robust and developed with specialist durability materials including FORCE10® components, an Activ-Step® PU footbed and 5mm neoprene upper.
Specification : EN ISO 20345:2011 S5 CI HRO SRC.
Upper : Waterproof 5mm neoprene upper.
Protective : Protective fibreglass toecap and composite anti-penetration flexi-midsole.
Lining : Moisture wicking breathable mesh fabric lining.
Outsole : FORCE10® solid nitrile rubber outsole - tested to extraordinary abrasion, heat and cold performance levels.
Footbed : Activ-Step® PU anti-fatigue comfort footbed.
UK sizes available (Unisex) : 3, 4, 5, 6, 7, 8, 9, 10, 11, 12 & 13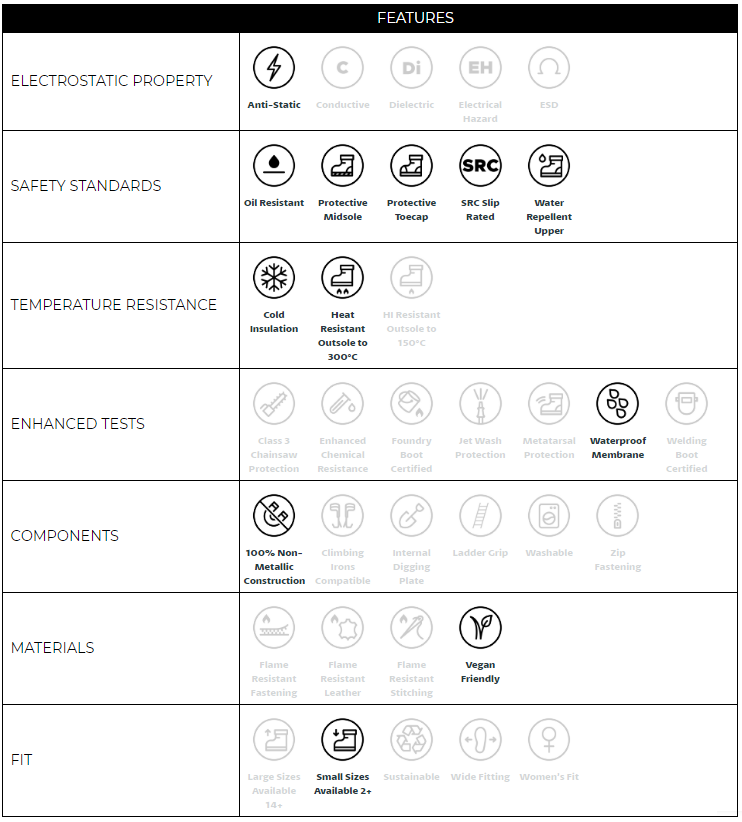 ---
This website, all of the content is copyright of Thanet Tool Supplies. © Thanet Tool Supplies 2021. All rights reserved. Any redistribution or reproduction of part or all of the contents in any form is strictly prohibited.
The item has been added to your basket