---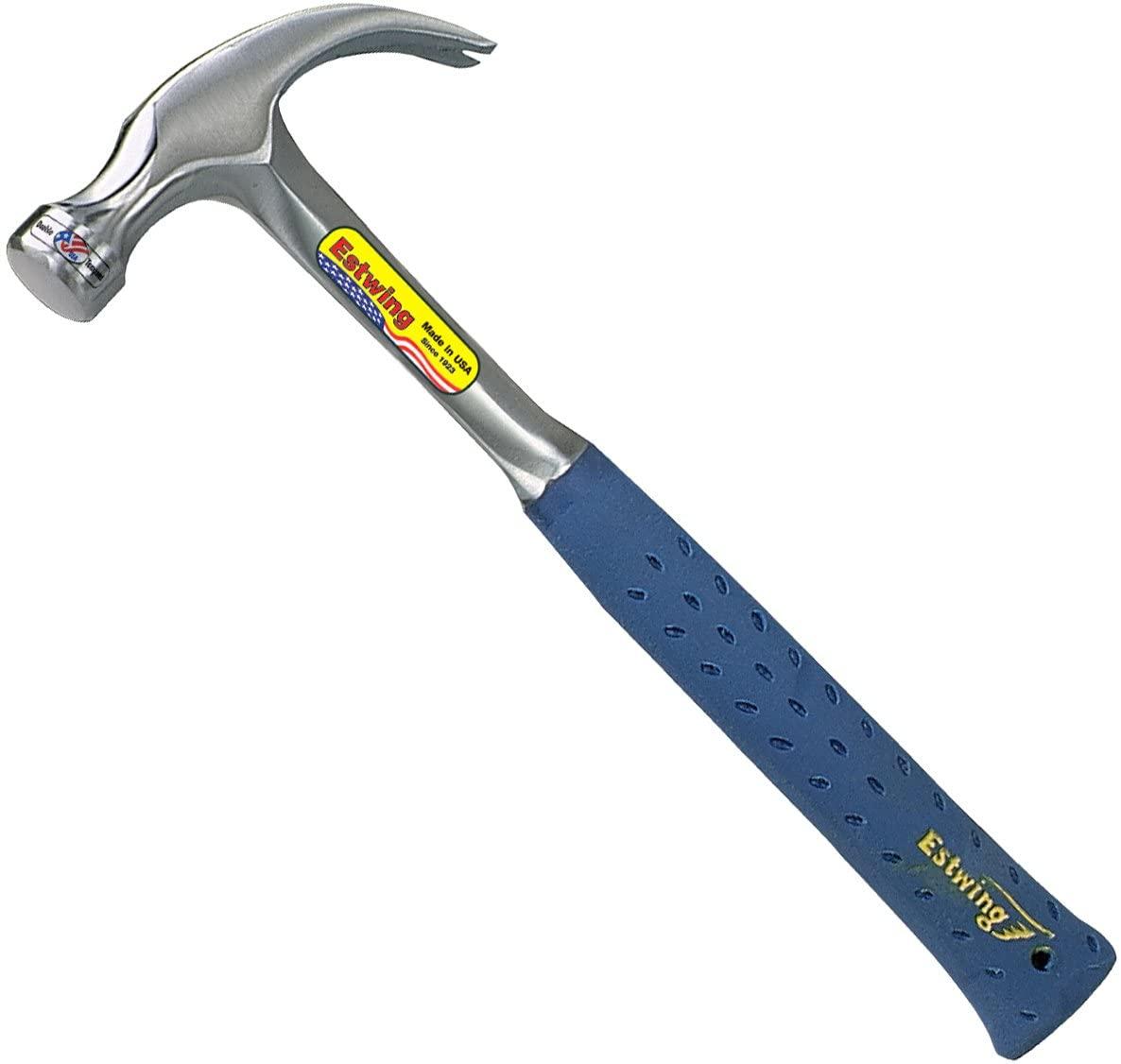 Estwing 20oz Curved Claw Carpenters Hammer with Nylon Vinyl Grip.
---
Estwing's 20oz Curved Claw Solid Steel Carpenters Hammer range provides unsurpassed balance and temper.
Curved claws are generally seen as a carpenters claws.  The curved jaw allows a longer and fuller "pull" when removing nails.
The head and handle are fully polished and forged in one piece.
The exclusive Shock Reduction Grip® is moulded on and offers the utmost in both comfort and durability, while reducing vibrations caused by impact.

Manufactured in Rockford, Illinois using only the finest Solid America Steel.
Smooth Face.
Blue Shock Reduction Grip®.
Proudly made in the U.S.A.

E3-20C : 20oz : 345mm long with BLUE Nylon Vinyl Grip Handle
E3-20CRED  : 20oz : 345mm long with RED Nylon Vinyl Grip Handle

As with any hammer:
1) Always avoid glancing blows.
2) Do not over or under strike.
3) Never use the side of the hammer.
---
This website, all of the content is copyright of Thanet Tool Supplies. © Thanet Tool Supplies 2021. All rights reserved. Any redistribution or reproduction of part or all of the contents in any form is strictly prohibited.
The item has been added to your basket